Curtis Marshall
DSV Curtis Marshall was designed specifically for renewable energy, dive support, survey work and general repair/maintenance. The vessel is also proven within the oil and gas industry providing a range of services.
A highly capable, flexible platform for dive, ROV and survey support
The Curtis Marshall is a 26m Dive Support Vessel (DSV) which offers a number of features unusual for vessels of this size. An on-board decompression chamber, integrated dive control, ballast transfer capability and a four point mooring system provide a safe and reliable working platform.
With a duration of up to 21 days for up to 12 charterer personnel, this flexible vessel has also been proven on complex geophysical campaigns. Acquiring multibeam bathymetry, side scan sonar, magnetometer and sub-bottom profiler data, the Curtis Marshall benefits from a spacious working deck space, 3 survey pole mounts, a 5T A-Frame with 3.5T integrated winch and 2 x 8m boom arms.
"With an experienced and extremely resourceful crew and shore support team, the Curtis Marshall makes for an ideal Cat 1 vessel option."
"Ocean Ecology have contracted the DSV Curtis Marshall for a variety of marine environmental and geophysical surveys in recent years, proving herself to be a safe and stable platform in challenging conditions. The vessel can be set up to support grab, camera, ROV and full geophysical spread with ample deck space to allow for simultaneous multi-discipline setups. "
-  Gary Robinson - Operations Director - Ocean Ecology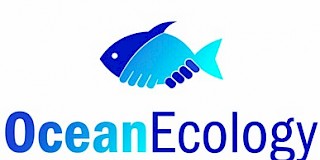 Vessel Capabilities
Dive Support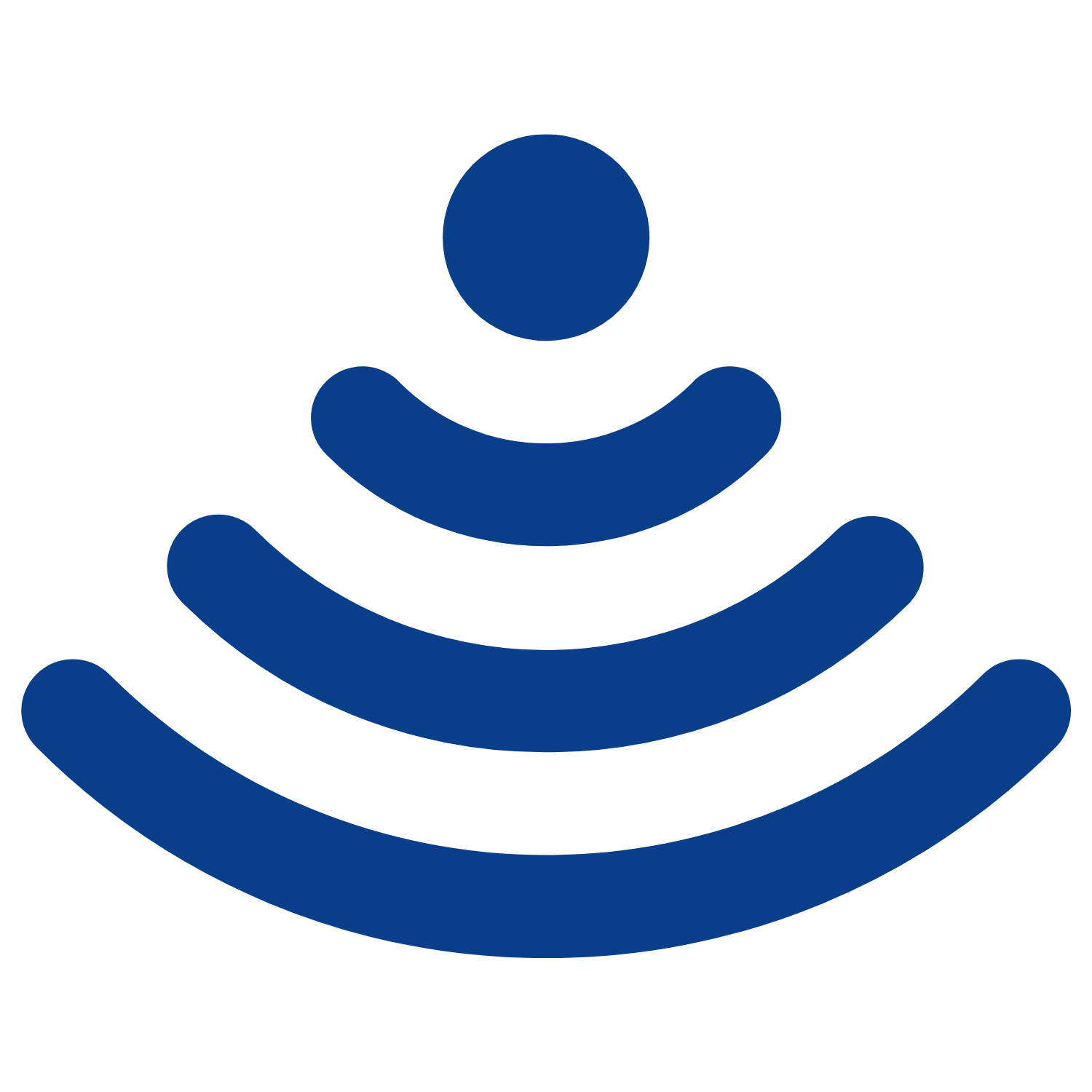 Hydrographic, Geophysical and UXO Survey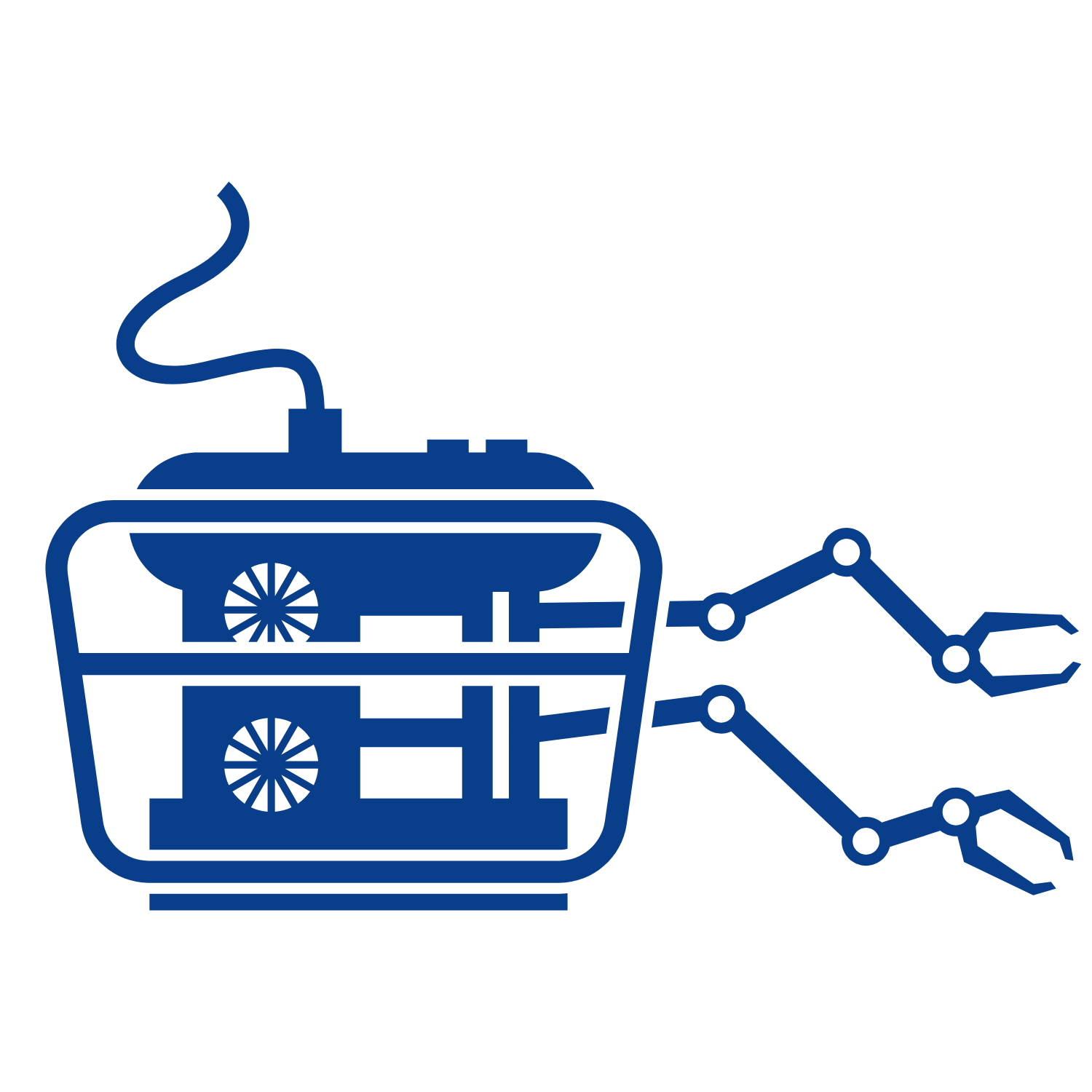 ROV Support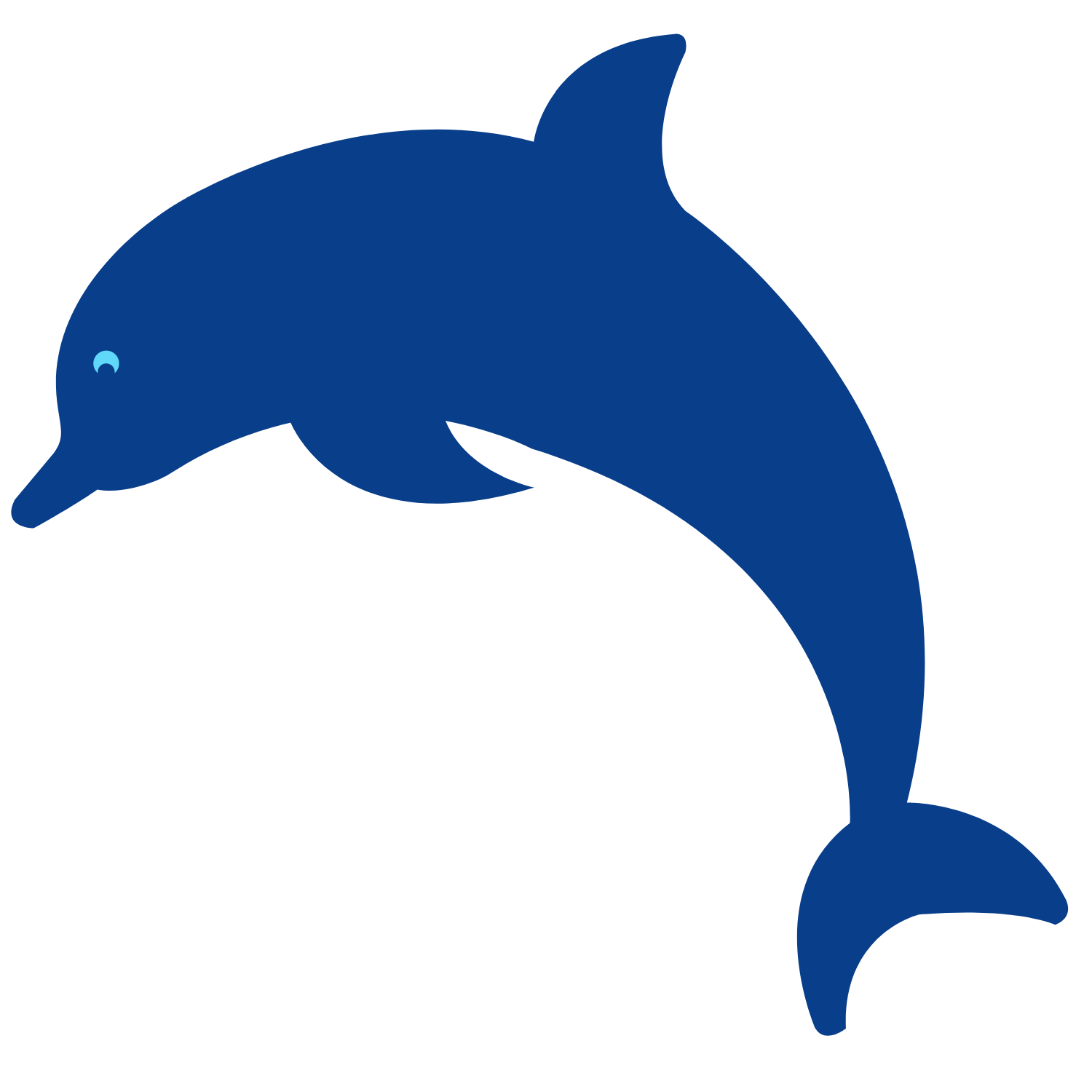 Environmental Surveys
Unique Bow Fender Assembly
Designed specifically for the offshore wind market, the vessel is equipped with a bespoke design bow fender for engaging with the wind turbine fender. Since launch, the vessel has been proven in safely accessing surf ladders, in conjunction with Dive Support operations.
Ballast Water Transfer System
With a fresh water capacity of circa 21,000 litres, water can be transferred between either of the two aft tanks and the forward tank.
5 Tonne Lift Capacity
The location of the Atlas crane on the port side of the main deck allows DSV Curtis Marshall to lift 5T over the side of the vessel. The system is typically rigged with a Single Drop Hook with a 3 tonne capacity, but can be mobilised with a 4 Drop Hook configuration providing 5 tonne over the side.
Full Walkabout Vessel Control
Bespoke walkabout control system detachable from the helm position which can control all four mooring winches, steering, propulsion and bow thruster.
Vessel Bridge
The spacious wheelhouse provides a 360 degree view, with the large area aft of the wheelhouse available for survey equipment installation and 3 dedicated workstations for charterer personnel.  
Features include:
Control of 4 point mooring system while monitoring winches.
Walkabout Control can be docked next to helm or in front of CCTV screen.
Clear-Com intercom link to dive control, mess room and deck.
CCTV dome camera for all round vessel monitoring.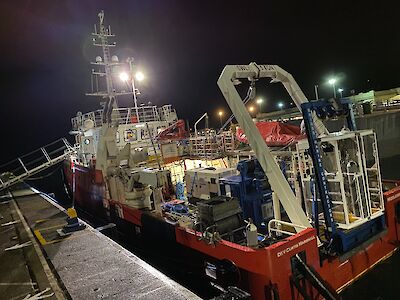 Capable 3 diver system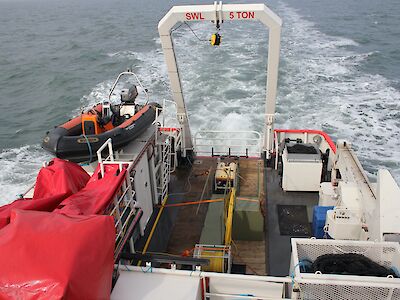 Generous deck space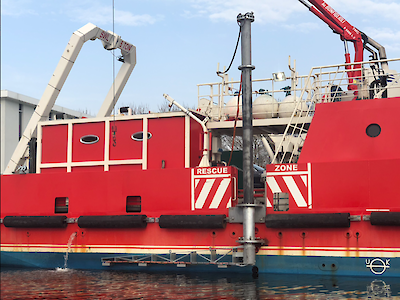 Dedicated survey deployment options
Dive Support
The DSV Curtis Marshall is a highly capable Dive Support Vessel, offering many features unusual for vessels of this size.
Built to IMCA D023 standard, the three-diver system allows for rapid mobilisation. Supported and maintained by Sub Aqua Diving Services, the vessel has completed hundreds of successful air dives.
The vessel benefits from a high capacity deck area for diving containers, accommodation onboard for up to 12 charterer personnel, and high specification IT and communication equipment such as Diver CCTV, Clear-Com system, and UPS's for all dive equipment.

Dive System Overview
3 Diver system
Onboard 13 Bar LP Compressor
Inboard HP Compressor for HP bottle recharge
16 Bar HP system
3 x 175m umbilicals
3 integrated 200 litre LP Air receivers
3 x Diver CCTV inc Hard disk recording
UPS backup for all Dive equipment
Clear-Com communications with Bridge & entire vessel
Intergrated foothole ladder within hullform for water access
Bespoke Integrated Container for equipment storage
Rescue davits port and starboard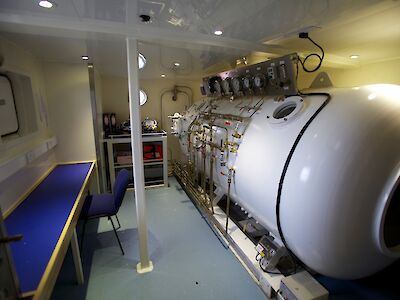 Bespoke Container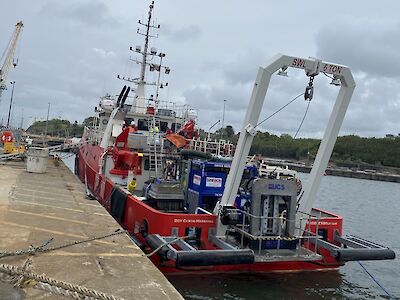 Platform at stern for alternate diving option
3 Diver system Onboard
ROV Support
The Curtis Marshall offers a stable and versatile platform for ROV survey and inspection campaigns.
With the generous deck space available ROV operations can be carried out on their own or in conjunction with the inbuilt Dive system. A 20ft container for an ROV can be fitted leaving enough space to access the deck all round.
Features include:
Capacity to accommodate ROV control centre on vessel bridge
A-Frame Launch
Crane Launch
Capacity for dedicated LARS at the stern
Accommodates light work class such as Saab Seaeye Cougar XT ROV.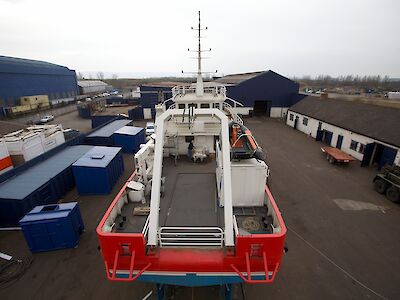 Large working back deck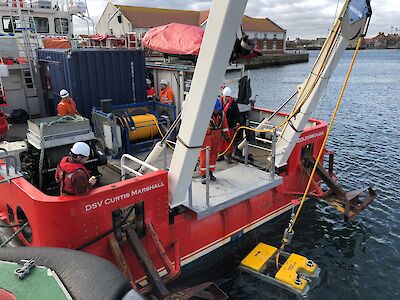 Multiple deployment options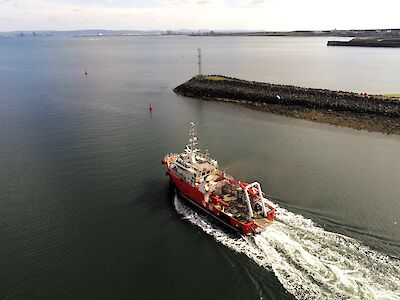 Endurance of 14-21 days
Hydrographic, Geophysical & UXO Survey
The vessel is extremely adaptable, and we pride ourselves on being able to provide bespoke in house engineering to enable the vessel to carry out any task required.
With our in-house fabrication facilities we can manufacture adapters for any piece of equipment at a moments notice. This capability along with options for towing sidescan sonars and magnetometers, makes the vessel a capable and flexible survey solution.
The vessel offers 3 survey pole options which can be used to mount USBL transceivers, sub bottom profilers and multibeam echosounders. For survey campaigns, our offline processing office replaces the diving equipment container to maximise onboard processing capability.
The vessel is also exceptionally fuel-efficient, and can use as little as 15-20 litres per hour at a survey speed of 5 knots.
Previous survey spreads include:
Multibeam Echosounder
Side Scan Sonar
Innomar Sub Bottom Profiler
Towed Magnetometer Array
Environmental Sampling Equipment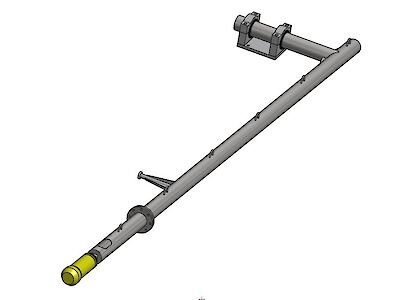 3 survey pole-mount options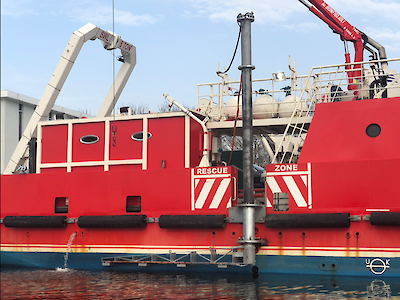 Pole-mounted sub bottom profiler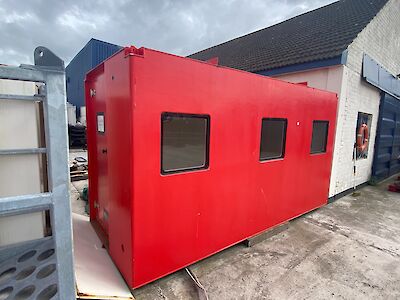 Dedicated survey processing office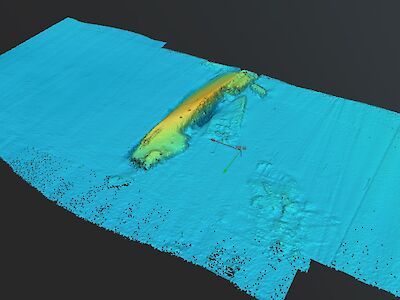 Multibeam Bathymetry acquired using a NORBIT IWMBS MBES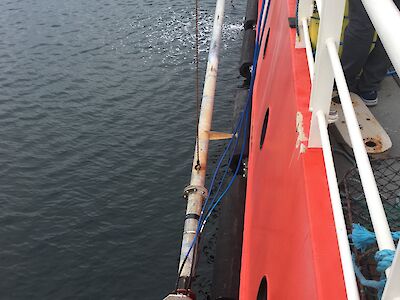 Over the side pole-mount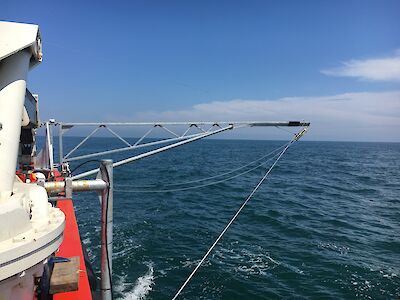 2 x 8m Boom Arms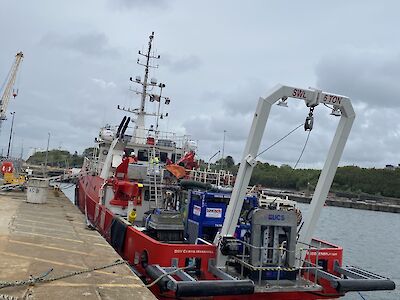 6 Tonne A-Frame with 3.5T winch
Exceptional Accommodation
Unlike many vessels of this size, DSV Curtis Marshall has been designed to comfortably accommodate 12 charterer personnel for up to 21 days. 
The onboard accommodation includes:
18 POB including 12 for charterers
4 x double berths and 2 x triple berths below decks, each with sinks
2 double berths above deck, including double skipper's berth with en-suite.
4 x toilets and 4 x showers
Spacious Galley with seating for 8
Galley features a steam oven, hob, microwave, grill, 3 x fridges and 2 x freezers.
Mess room with TV and other facilities
Wheelhouse with 360-degree views
21,000 litres of fresh water on board
Hot drink station accessible from deck
Storage area for work/wet gear
Laundry facilities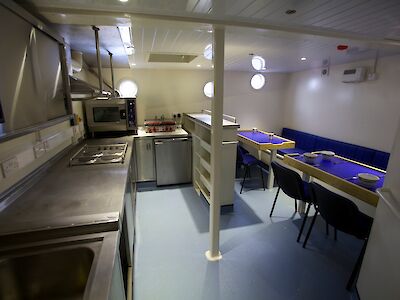 Comfortable galley area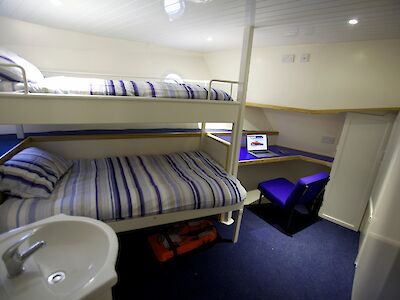 All cabins offer Freesat TV and wash basins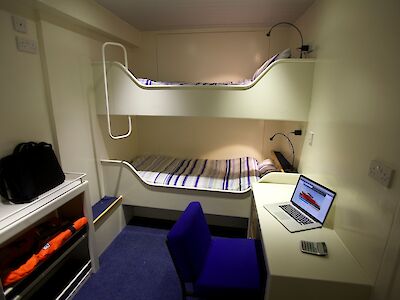 Dedicated working areas in each cabin
Download the specification
Learn more about the Curtis Marshall in our vessel specification.